In addition to Hankyu Realty and Nishi Nippon Railroad, Mizuki Park's development also includes leading local and international companies. In particular, the planning design is Conybeare Morrison CM + Company (Australia); Landscape design is undertaken by CPG (CPG Singapore); Infrastructure design consultancy by Aurecon (Australia); Infrastructure design consultancy by Yellowstone Consultants (Australia); Consult Mizuki Park Apartment (Flora) by NQH (Vietnam).
Hizoya Kazunori, Deputy Consul General of Japan in Ho Chi Minh City, attended the ceremony to announce the development partner Mizuki Park, "The current Japan-Vietnam relationship is very good with Prime Minister Abe's visit. January and the first visit of Empress Emperor to Vietnam in February. At the beginning of June, Vietnam's Prime Minister Nguyen Xuan Phuc also visited Japan as Prime Minister, thus contributing to the strengthening of the relationship between the two countries from the economic sector to Cultural Exchange. In this context, I hope Mizuki Park will become one of the symbols of good friendship and cooperation between the two countries. "
Meanwhile, Mr. Shigemizu, representative of Nishitetsu Company, said, "Mizuki Park will be a project that will provide many families in Ho Chi Minh City Mizuki Park Nam Long a happy life with a friendly environment, high quality in accordance with Japanese standards. . Through Mizuki Park, we want to further expand our business investment in Vietnam in the future. "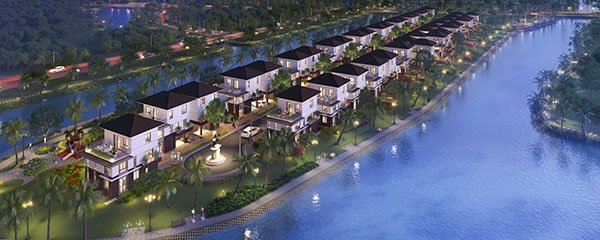 For his part, Mr. Chu Chee Kwang, General Director of Nam Long, said: "Mizuki Park is a city-sized project that Nam Long co-operates with Japanese investors. Therefore, we are very careful in selecting project development partners. We have conducted many competitions to select and thoroughly examine the capacity of each partner to ensure the works are completed to the best level to meet the needs of residents, as well as create a Impressive development in the development of Nam Long.